SEPTA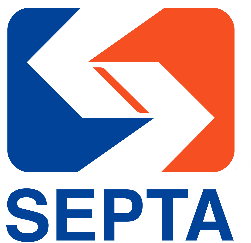 Ride Regional Rail? The schedules are a-changing effective Sunday, April 16, 2023 for these select lines: Chestnut Hill East, Chestnut Hill West, Fox Chase, Glenside Combined, Paoli/Thorndale, Trenton, West Trenton, and Wilmington/Newark.
Look for MAJOR CHANGES to weekend schedules on the Trenton Line and Chestnut Hill East Line to accommodate AMTRAK state of good repair work on the Northeast Corridor as well as the West Trenton Line and Chestnut Hill West Line for ongoing SEPTA repair work.
Service on Regional Rail remains at 75% of pre-pandemic weekday levels.
Click here for schedule links and highlights of the changes.
Please note - there are NO CHANGES to the schedules for these lines:
CYNWYD (eff. August 21, 2022), LANSDALE/DOYLESTOWN (eff. January 8, 2023), MANYUNK/NORRISTOWN (eff. August 21, 2022) MEDIA/WAWA (rev. August 23, 2022)